The Helvellyn Package: £1000
Package Summary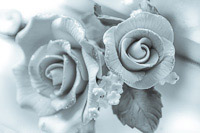 This is my intermediate package and is suited to those who are looking for more to remember their big day by.
The Helvellyn Package is absolutely ideal for those wanting to commemorate their special day with a high quality album or other photographic accessories like picture frames, canvases or contemporary acrylic frames. Helvellyn starts at £1000.
If your main priority is an album, then in my opinion this is the ideal package for your needs. However, if this isn't quite what you're looking for, try comparing with my other packages.

Package Details
Initial Consultation:
I'm happy to do an initial consultation at the location of your choice, either your home, mine or any other location you might prefer within reason.

Preshoot or Extra Hour:
My preshoot includes a second consultation, around two or three months before your big day, followed by a preshoot session to get you used to the type of posing I might ask you do. If you've retained my services, I will give you one image free from this session to use as you see fit. I'm happy to do several preshoot days if you like, but past the first preshoot these will be charged at £30 per hour.
If you don't want or need a preshoot, I offer an extra hour of coverage on your day instead.

Six Hours Total Coverage:
I will give you six hours of coverage, excluding any breaks I take. Additional hours are charged at £30 per hour.

Your Choice of up to 80 High Resolution Images:
View your images on your personal, password protected gallery page; share this link with your friends and your guests!
Your 80 high resolution images will be supplied without watermarks
Choose from a guaranteed 250+ images of your special day
Your 80 images will also be supplied as low resolution images with watermarks for use on social media sites
Your selected images will be supplied on your choice of DVD or USB Flash Drive and, if requested, on your own password protected download account
You have the option to purchase an animated slideshow of your chosen images for an additional fee of £75 – take a look at an example slideshow
A full personal image usage licence is granted with every set of images; copyright can be purchased for an additional fee of £150
£300 Album Voucher:
£300 of the Helvellyn package fee goes towards your choice of wedding or photo album or other photographic accessories.

7.5% discount:
Your special discount of 7.5% for all additional items you order with your package.

£300 retaining fee:
Retain me for your special day. On payment, this fee will be deducted from the total value of your package.

Contract Wording and Guidance Notes
Follow the links below for my standard contract wording and to see additional guidance notes.
Pre-shoot or Extra Hour?
This really depends on your event….
For your wedding, I'd recommend choosing the pre-shoot, as this this gives us the chance to go over some of the poses and direction I'm likely to give. It will also give you a feel for my style of photography, as well as allow us to get to know each other a little. This makes the formal part of your wedding photography much more relaxed and enjoyable – exactly what you want on your big day!
Some couples are much more comfortable with a photojournalistic or candid approach to their wedding photography; similarly, for an event like a birthday party, candid photography might well be more appropriate. Here, only a consultation would be necessary, and you might be better off taking the option of the extra hour.
Again, it all depends on what you want on your day – have a quick look at my FAQs page to find out a bit more, and do feel free to contact me for advice if you're not sure.

Special Discount
As part of my Helvellyn package, you can claim a 7.5% special discount on any additional photographic accessories available through my shop as part of your order. This includes any photographic items, except the album itself, purchased using your album voucher.
So you can get your special discount on additional album construction costs, parent albums, additional albums, frames, canvases, mounts, extra prints, etc. If you don't use your entire album voucher on the album, you can also redeem any remaining value against any other items at your special discount rate.

Album Construction
A typical album contains between 50 – 90 images. Where my album make-up service is included in your package, I will design an album based on your choice of images and provide an album preview for your final approval with a quote as to its value.
Of course, more pages will be required for a larger number of images, and the greater will be the cost of your final album. Similarly, costs will increase if you choose an album with a larger page format, so please bear this in mind when making your choices.
If you're really not sure, I'm more than happy to arrange a special home visit (or, if you prefer, for you to visit me) after your special day to go through your images and help you construct your perfect album.
You can read a bit more about why you might choose a package with an album in my FAQs page.

Scheduling Your Session and Other Enquiries
Please contact me to arrange for your commission, and any prior visits that may be required, at mutually convenient times. You can also have a look at my FAQs page to see some discussion of some of my more common enquiries.
For pricing enquiries, also see my guides and price lists and payment methods pages for further details.