Photography Sessions – Commercial
Commissions for Business or Commercial Purposes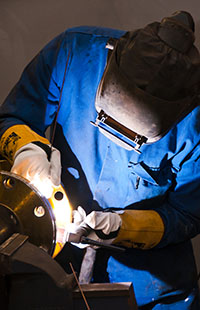 I'm happy to provide a set of digital images for you as advertising material for your place of business, or any other special project you might have in mind, whatever their commercial requirement.
I can provide digital images for all kinds of commercial use and of all photographic styles – should you require informal or reportage-type shots at your place of business, or other more formal types of photography, I can provide for your needs in all cases.
Commissioned sessions will be unique by their very nature, so I request that you send me details of your proposed commission in advance, and are prepared for me to visit prior to the actual commission if you or I deem this to be necessary.
I understand that it is likely that commercial commissions will need to take place during more normal business hours (see my hours of business), so please contact me to arrange for your commission, and any prior visits that may be required, at mutually convenient times.
Commissioned Session Details
Please contact me to arrange a time and place for your business commission; the cost per hour is £150.00 (minimum fee: £150.00). My travel costs are free within a 15 mile radius of Markfield, with a minimal additional charge outside this distance (£0.23 per mile I have to travel over and above 15 miles each way).
This cost includes all a full work-up of my photos and a CD or DVD with copies of all digital images taken on the day (or just those that you require, as you prefer), with prior viewing of your images on my gallery pages via a password-protected account for your approval. This account will remain available for one month from the day of posting online, or longer by arrangement.
I grant a full usage license for any such set of digital images, though I request an acknowledgment on your advertising materials and will retain copyright (though images will never be used by me for other purposes without your prior consent). I will consider selling copyright or allowing the removal of my name from your images should you require, though you should note that additional costs depending on the number of, and commercial requirements, for the images will apply.
Please see my guides and price lists page, payment methods page or contact me for more details and to book your commercial or business commission.