Photography Sessions
Short Sessions on Location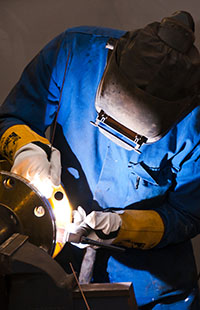 As part of my service to provide you with high quality digital images, I am pleased to offer on-location photography sessions for your portraits, bespoke projects or commercial needs. I am happy to shoot formal or reportage style sessions – or a mixture of both – as you prefer.
Please see the menu at the top of this page for more details on portrait sessions, business or personal commissions and other bespoke projects or contact me for more details.
All Day Sessions – Extended Coverage
Whilst my portrait, bespoke and commercial sessions are designed for shorter commissions of around one to two hours, as part of my commitment to offering you the very best in quality and service, I also offer three extended coverage packages for all day sessions. These combine the same services you can expect from my shorter term services and more, to cover your event, project or special occasion for the best part of a day.
Depending on the package you choose, you can expect additional benefits such as inclusive album design and construction, prepaid vouchers towards your album and/ or other accessories, an initial consultation and a pre-shoot or additional hour of coverage on your day. You can also expect reduced rates for further hours of coverage and a discount for any additional photographic accessories chosen with one of my all day packages.
Please see my all day sessions page or contact me for more details.
Further Details
I am available at weekends and evenings during my normal business hours and additional times outside my normal working hours by prior arrangement.
Your images will be made available on a private, password-protected area of my gallery when worked up after your commission. I aim to have your images ready for viewing between one to two weeks of your photography session.
Images for portrait sessions can be purchased as straight digital images or prints, or if you prefer can be combined with any one of my beautiful methods of presentation to enhance your images to their utmost – the choice is yours. For commercial, bespoke personal projects and all day commissions, I offer a complementary DVD or download account for presentation and collection of your images.
My Gear: For the Curious
My basic gear is a Nikon D4 professional full-frame camera, and generally either a 24-70 mm f/2.8 or 70-200 mm f/2.8 lens, and Nikon SB-900 and SB-910 flashguns. I also use a 14-24 mm f/2.8 wide angle lens, a 105 mm f/2.8 macro and 85 mm f/1.8 prime lens and have Phottix Odin wireless off-camera flash equipment with Lastolite softboxes.