Photo Printing
Producing Beautiful Images on High Quality Media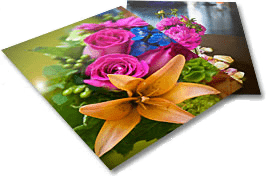 The mainstay to all of our other services, I can complete prints on my professional Epson printing facilities using fine art and inkjet papers of your choice.
An eight-colour pigment-based ink process allows production of high quality prints up to any standard size specified up to A3+ (13″ x 19″) on single sheets, using a variety of inkjet or fine art media of your preference.
Unless otherwise specified, either Epson inkjet papers or Ilford Fine Art papers will allow me to make beautiful prints, depending on your print requirements, and are my first choice for a variety of uses. Additionally, if you require a non-standard print ratio, we can complete prints of dimensions 13″ x 44″ on media rolls in-house by special request. Please note that this will attract additional charges for print and media materials.
For your peace of mind, note that print lifetimes using a combination of our genuine Epson pigment inks and fine art or inkjet papers typically extend from several decades to well over one hundred years, depending on display or storage methods.
How to Send and Receive your Images
A private, password-protected account can be made available for free on request by contacting me in advance to allow you to upload your pictures to my servers, or by filling out the account request form. I aim to have accounts created within two working days. For more details, please see the client area section of the menu.
However, I am also equally happy to send and receive hard copies of your images on CD/ DVD should you prefer this option; if you wish to receive your images on CD/ DVD, there is a handling fee of £3.60. To send your photos, save them to a CD/ DVD and post them to the address on my contact page (including your name, address and email, and optionally a contact number, as well as any additional instructions or notes you might feel are necessary). As above, your pictures should preferably be sent in high-resolution JPEG format (either sRGB or AdobeRGB colourspace and 300 dpi resolution – see the guidance notes button above).
For more details of costs and other requirements, please see my guides and price lists page; for further information on payment, please also see my payment methods page, or contact me for further details.
Payment Methods
Please see my guides and price lists for details of print prices (standard sizes only are given), or contact me if you require a non-standard or bespoke print. For further information on payment, please also see my payment methods page.