Digital Defect Correction
Digital Correction for your Digital Photos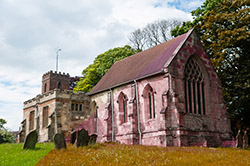 Did you opt for a CD- or DVD-only service from your photographer when you got married, or have a set of your own digital photos from a special occasion? Perhaps you have a set of photos that you would just love to print and display but were not taken on a professional level DSLR, or a set of photos whose colours just don't match your memories of the day.
If you have such a set of photos, or even just individual images, of this kind then it's likely you'll need to correct at least their colour or white balance to bring them to print quality (though it is likely that you will actually need to do more).
To achieve this for you, I am pleased to offer digital photo correction and enhancement service in its own right, or to complement my album design, print and various presentation services (see the menu at the top of this page for more details).
For an example of my work, have a look at this example of image correction on my blog.
My colour correction service costs £6.00 per image, though I would recommend my additional print and presentation services to truly bring the enhancement and presentation of your photos to their full potential.
If you have a large number of images to correct, please contact me to discuss bulk discounts.
How to Send and Receive your Images
A private, password-protected account can be made available for free on request by contacting me in advance to allow you to upload your pictures to my servers, or by filling out the account request form. I aim to have accounts created within two working days. For more details, please see the client area section of the menu.
However, I am also equally happy to send and receive hard copies of your images on CD/ DVD should you prefer this option; if you wish to receive your images on CD/ DVD, there is a handling fee of £3.60. To send your photos, save them to a CD/ DVD and post them to the address on my contact page (including your name, address and email, and optionally a contact number, as well as any additional instructions or notes you might feel are necessary). As above, your pictures should preferably be sent in high-resolution JPEG format (either sRGB or AdobeRGB colourspace and 300 dpi resolution – see the guidance notes button above).
For more details of costs and other requirements, please see my guides and price lists page; for further information on payment, please also see my payment methods page, or contact me for further details.