Quick Price Guide
A Quick Reference Guide to Chasing Rays Pricing Structure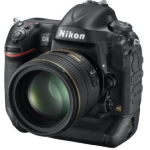 This page contains a quick guide to the kind of prices you can expect for my photography and other photographic services.
Please bear in mind that this page really is just intended as a guide, though, and that you should consult the page(s) of any items you're interested in for product information and more detailed guides and pricing structure. This is particularly true for items with a lot of ordering options like albums and frames.
You can always ask me for a quote if you're unsure.
Please note that where different options (e.g, frame sizes) are available, the lowest price for all available options is quoted.
Photography
Short Photography Sessions
Portrait Sessions

: £

36.00

per hour (£36.00 minimum)

Bespoke or Personal Sessions

: £

90.00

per hour (£90.00 minimum)

Commercial Sessions

: £

150.00

per hour (£150.00 minimum)
Travel Costs: £0.23 per mile (for every mile over 30 miles total travel, free otherwise)
Wedding & Special Occasion Photography Sessions
Blencathra: £

600.00

Helvellyn: £

1000.00

Scafell: £

1300.00
Session Extras*
Full Image Copyright: £150.00
Animated Slideshow of Chosen Images: £75.00
*Price is only applicable when either or both these options are not already included as part of the photography session.
Photographic Accessories
Photo Albums
Bookbound Album

: from £

168.99

Expressions Album

: from £

55.99

Portrait Album

: from £

25.00
Photo Album Accessories
Album Overlays

: from £

0.99
Photography Services
Defect Correction

: £

6.00 per image

Image Prints

: from £

6.00 per image

Photo Restoration

: £

6.00 per image

Small Accessories

: from £

5.99
Image Scans
Print, Slide or Negative Scans

: £

3.00 per image

Medium or Unusual Format Scans

: £

6.00 per image
Photographic Frames
Photo Frames and Displays
Acrylic Backs

: £

POA

Aluminium Backs

: £

POA

Acrylic Frames

: from £

20.99

Box Frames

: from £

31.99

Canvas Prints

: from £

40.99

Strut and Folder Mounts

: from £

1.00

Signature Mounts and Kits

: from £

48.99

Special Frames

: from £

64.99