Personal Information
My Service to You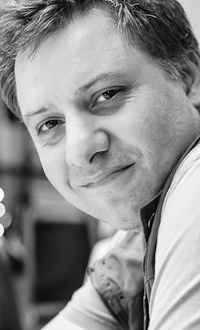 H
i, and thanks for visiting the Chasing Rays Photography website.
So, what do I offer you, ultimately? I started Chasing Rays Photography with the intention of providing an all-round service that takes advantage of all my skills, rather than just a limited range of them.
Firstly, I offer a range of flexible short photography sessions, that can generally be customised to your needs, or all-day photography sessions, for weddings and all your other special occasions, such as birthdays or anniversaries.
Secondly, any photo, from your collection, mine, or from one of my photo sessions, can be edited, restored, corrected or processed before being presented in any one of my frames, on canvas, aluminium or acrylic, in wedding or personal albums or in photo folders. Not only this, but I am also more than happy to advise and support photographers with their hardware needs, from cameras to computers and software.
In other words, an all-round approach that is unique in its flexibility and the range of services it offers.
I hope you enjoy my photography and the presentation of your photographic materials as much as I enjoy their creating them for you.
About the Author and Owner of Chasing Rays Photography
My name is Mark Watkins. My particular route to photography is a bit odd, and came in a roundabout way through my career choice. In 1996, I got my B.Sc (hon) in Pure Chemistry from the University of Edinburgh, followed in 2000 by my doctorate in Physical Chemistry from the University of York, so in no way did I set out to take photos from an early age.
I have to admit, when I first got my hands on a camera, nearly twenty years ago now, I couldn't get to grips with it – I left it to my brother, who was (and still is!) a great landscape photographer. We decided that my contribution to his work would be to use my budding computer skills to do his colour correction from scanning his slides – he always used slide film – to create high quality prints on the inkjet printers of the day. For quite a number of years we moved along quite happily in this way, with him taking the shots and me slowing honing my graphics and computer skills.
My later career turned my direction to photography proper – during my Ph.D, I learned to use class 4 laser systems, which meant an understanding of optics and their construction. Quite a number of people in this field end up picking up cameras, and it turned out I was no different. My studies actually fired up my passion to get my hands back on a camera, but it wasn't until 2006 that I actually did something about it… and I haven't looked back since. In fact, it was starting photography and my love of computers that made me realise the synergy of the modern computer and the digital SLR, and just how much enjoyment I could get out of the two together.
I thought originally I would do landscape photography, much as my brother did, but soon found that I had a flair for portraiture, which is the mainstay of my style; I love doing formal shots – really making people look their best – but for me, candid, journalistic-type photography is a true favourite; capturing a moment for memories that will last a lifetime.
(And for the curious… I shoot with Nikon systems).
–Mark Watkins,
Chasing Rays Photography
See me on Google+ | Facebook | Twitter | LinkedIn
Memberships