Client Area
Request File Upload and Download Account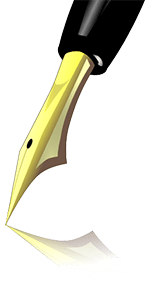 You can request an upload/ download account for a minimum of one month through the form below. Please select the appropriate amount of time for which you would like your account to run for, and choose a username (I suggest eight or less alphanumeric characters). This constitutes a request for me to create your account. If for any reason I am not able to create an account for you, I will inform you as soon as possible.
Please note that though I will out of first preference use the username you supply, in certain circumstances I may need to alter it. If your username is not usable for whatever reason, I will advise you of any changes.
After creation, your request will be completed by sending a username and password condfirmation to you by email; this email will also advise you of the closing date of your account, any changes required to your requested username and any other pertinent details. I aim to complete your request for an account the day you make it, but please be patient – depending on my work, it may take up to the end of the next working day to make it available.
Please read the account usage details in Adobe Acrobat or Microsoft Word format for more details.
Important Conditions
Please refer to the full terms and conditions that can be downloaded from the links on the right side of this page. The most important conditions are summarised here:
Note that accounts will be monitored for inappropriate material. Whilst it remains a last resort, any users found loading inappropriate material or otherwise making inappropriate use of their account will have their account suspended and any offending materials deleted.
In agreeing to use this upload and download facility, you acknowledge that Chasing Rays Photography cannot be held responsible for the quality of the internet connection to our server; if you experience repeated problems, please contact me to make alternative arrangements for delivery.
A fair usage policy (15 files total per upload, 20 Mb max per file, 300 Mb total upload per session) applies; you can, of course, continue to upload files with further sessions, if required.
Download Account Request Form