Client Area
File Upload and Download – Basic Information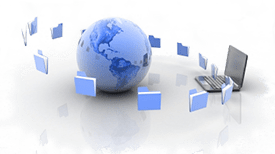 A vital part of my service to you is making either your own or my online files available for your use. The client area is for people who are happy to upload or download their files electronically or would prefer not to have to send or receive a hard copy of their files on DVD. All transmitted information is protected by SSL encryption – see my terms and conditions for more details on SSL.
To access client area facilities you will need to contact me or use this specific contact form to organise a username and password. This facility is offered free, whereas a CD or DVD hardcopy will cost £3.60.
I aim to create such accounts on the same day I receive a request, but this may take up to the next working day depending on such factors as my workload, the time of day, or when the request is made. Accounts will generally remain active for one calendar month from the date you receive acknowledgment of their creation (unless we have either agreed or there is some other contractual reason for the account to remain open for a longer period).
PLEASE NOTE: The username and password sent to you for your upload service are NOT the same as the username and password you [might] use to log onto this website; the download account and Chasing Rays website accounts are completely separate. You will need to separately request a password for your download account.
What Happens When My Account has been Created?
Full instructions for access will be emailed to you along with confirmation of your username and password; these can also be downloaded from this page in either Adobe Acrobat or Microsoft Word format (see appropriate information box on the right hand side of this page). You will also be advised as to the closing date of your account, as appropriate to any prior agreements, in this message.
A reminder will be sent regarding removal of your account a few days prior to its actual closure (though extensions may also be negotiated at this point if required). Of course, if you have finished with your account and wish for it to be closed prior to this date, you can advise me through my contact page.
See the appropriate information box on the right-hand side of this page or follow the links in the menu above to access the client area, request a download account be created, or to find out more about download accounts.